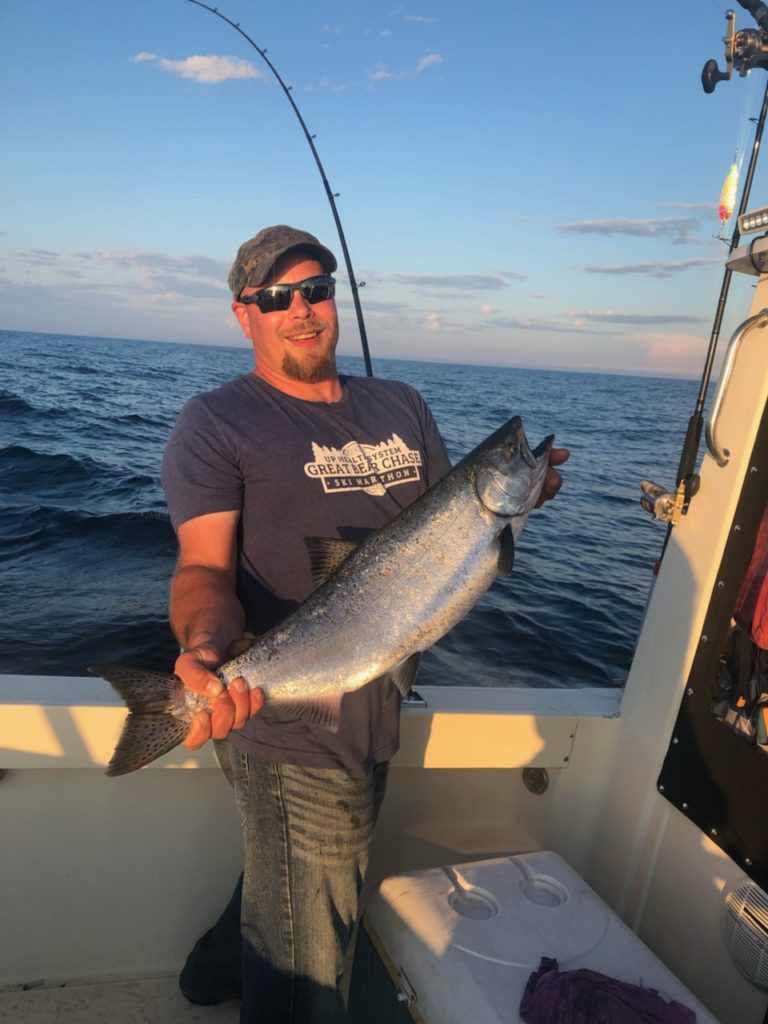 I've been an avid big water fisherman for 25+ years, during which time I've been employed as a welder and fabricator. For years I dreamed of somehow combining the two interests but never felt the time was right nor was in a position to do so.
While fishing the big waters of Lake Superior I've had the opportunity to use many excellent products produced for the big water market. As we all know the deck of an offshore boat can be a violent atmosphere in rough conditions and even the most simple task can become difficult and destructive, so I always noticed small improvements that could be made for both convenience and durability.
I do not like the sound of equipment rattling while underway so over the past couple of years I worked on designing a new fishing tree base that would eliminate free play (no more rattling or movement) and be easier to use while locking firmly in place.
I'm proud to introduce our positive positional locking base, found on both our Triple Tree and Quad Tree, which allow you to quickly adjust the tree's angle and lock it down without fumbling with lock down pins. These fishing rod trees are both durable and easy to use and are designed for surface or track mounting applications.
– Mark Heltunen, Owner of Superior Fishing Products