Description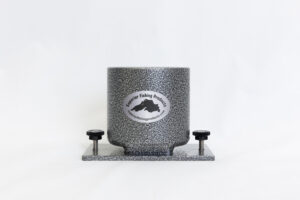 Superior Fishing Product's low-profile track-mounted cup holder comes as a single unit per order. Each cup holder has two thumb set screws to secure the cup holder in your track quickly. This also allows you to conveniently move the cup holder as you wish.
All of our products are custom made, if you have any questions or concerns about your product after you have used the product, please let us know! We are continuously working on improving our products and making them the best fishing accessories on the market.
Free Shipping or Local Pickup
We offer free shipping to our customers in the United States. If you are a local customer, we can coordinate a local pick up time to get your product faster.  Canadian customers, please email us at superiorweldingmarine@gmail.com, so we can determine timing and cost.
Please note that our products are mostly custom order, so up to a 14 day lead time can occur depending on current demand. If you'd like a firm delivery date please email us at superiorweldingmarine@gmail.com.